Wedding Photobooks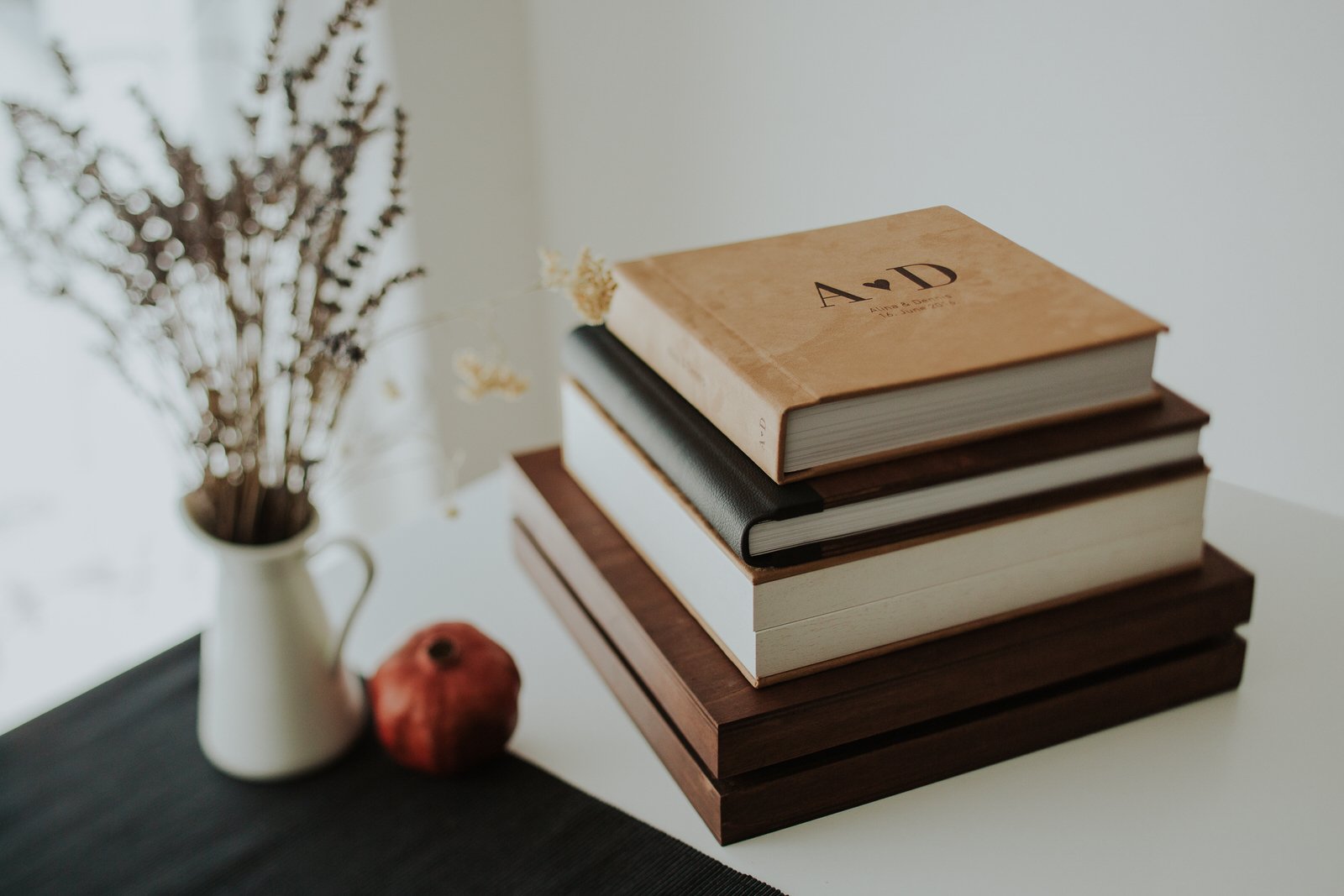 I strongly believe that we should print our photos. Not just the ones from your wedding. All of them. There is no better feeling than sitting with your loved ones in your livingroom, listening to your favorite music, feeling that paper under your fingers and remembering all those enticing moments. In the age of digital photography, smart phones and computers, somehow we all forgot about beauty of a printed photograph. So, after a long search for a quality product which would be best for my clients to enjoy their photos in printed form, I have found this gorgeous books which come with a customized wooden box. 
Velvet
This book is produced with material with soft look similar to the touch of peach peel. It is a set of an Album and Box. The option chosen for the Album will be applied on the Box, that can be made with White or Wengué Wood.
Size: 30x30cm, 25x25 or 20x20cm [but it can also be vertical or horizontal]
Cover: 8 linen cloth colours to choose from + 7 different cover designs
Paper: Lustre, Silk or Velvet
---
Wood
Book with cover and back cover made with wood. The colors and texture of the wood (Black and Oak) give to this collection an antique and rustic look. This feature is enhanced by the Genuine Leather used to make the cover's spine.
Size: 30x30cm, 25x25 or 20x20cm [but it can also be vertical or horizontal]
Cover: wood (Black or Oak) + genuine leather spine
Paper: Lustre, Silk or Velvet
---